The protective antioxidant effect of Aleppo Tonic was studied in-vitro on human keratinocyte cells (HaCaT).
Cells were exposed to high energy visible light (blue light) and UVA light for 30 min (aprox. dose 120 J/cm2 and 3 J/cm2, respectively) to induce an environment of oxidative stress. Significant reduction in damaging reactive  oxygen species was observed in cells treated with 0.01% Aleppo Tonic.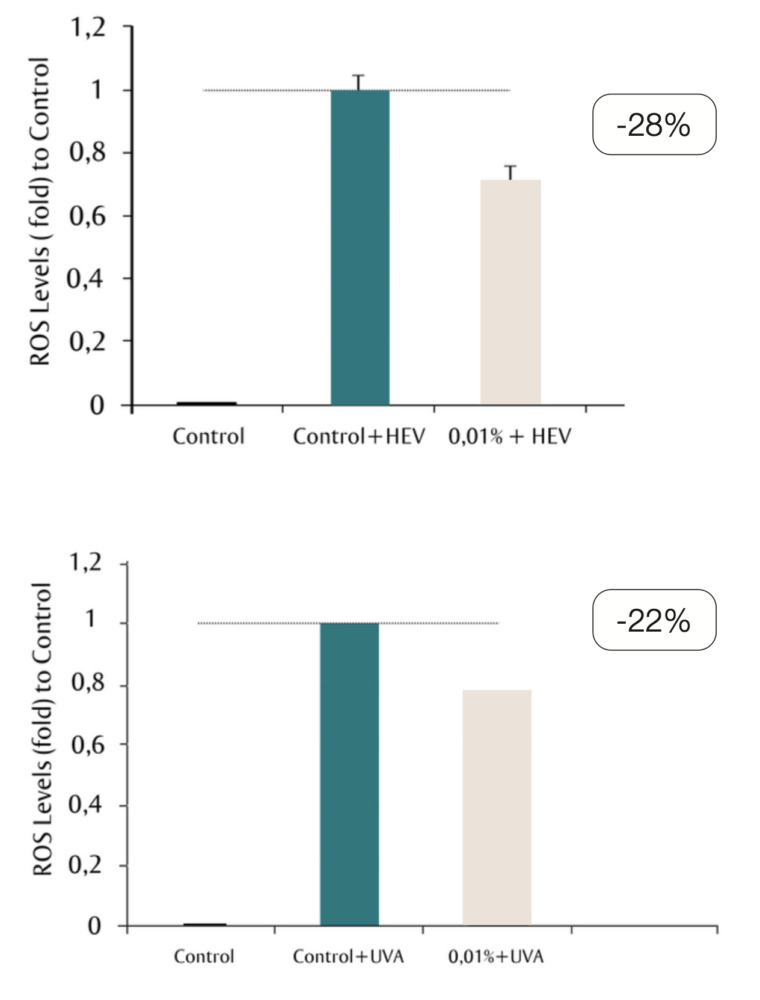 Aleppo Tonic reduces oxidative stress by 22-28%.